On the first anniversary of Lani Shaw's passing, GSF honored her commitment to social justice by giving three one-time awards in her name. We also created a small "movement fund" to be granted annually.
Lani Shaw Movement Fund (annual grants)
Lani's personal values and heart for social justice helped shape every aspect of GSF. As an ongoing tribute to Lani's vibrancy, we'll make annual grants to support "movement moments" and campaigns that resonate with her intersecting social justice passions. Lani enjoyed mentoring and learning from the younger members of our board. They will lead our funding decisions, informed by some of Lani's own words as captured in this guiding letter. Grants will be made by invitation only.
The Lani Shaw Awards (one-time memorial awards)
GSF remembered Lani by granting $10,000 each to Anahi Araiza and Alex Alvarado as unrestricted leadership awards. Araiza and Alvarado had been students in the Roaring Fork Valley where Lani lived. A community safety officer who was placed in their high school also worked for Immigration and Customs Enforcement (ICE), and was using information gathered from students to deport their families. They led the Asociacion de Jovenes Unidos en Accion (AJUA) with their peers—mostly DREAMer youth, the children of undocumented immigrants—in a successful campaign to break the link between ICE and the school system. Lani spent many hours helping AJUA gain access to power and plan their campaign, and she took a vocal public stand on the issue. She admired Araiza and Alvarado as role models for true leadership, real community organizing and standing up for one's rights. Lani was grateful to a GSF grantee, the Colorado Immigrant Rights Coalition, for connecting her to this important local work. Hear Lani tell the story on NPR.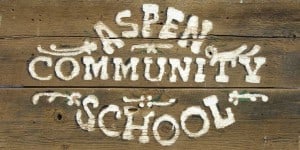 We also awarded $5,000 in general operating support to Aspen Community School, a public charter school where Lani helped with her children's classes and volunteered many hours to address school-wide issues including fundraising. Lani knew the deficits Colorado schools face and was passionate about increasing public funding for education. She also recognized the challenge of raising unrestricted funds, and pushed GSF to give all of our grants as general operating support. She taught us to think in terms of flexible gifts, and we followed her example with this award.