MESSAGE FROM BOARD CHAIR
Robin Snidow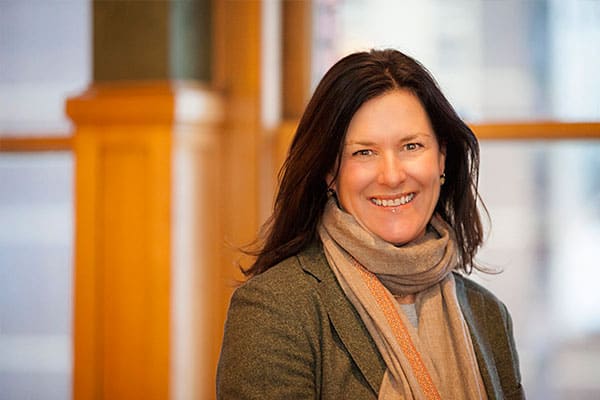 Happy New Year
GSF would like to wish our colleagues and friends a happy new year and invite you to join us in celebrating what's "new" at GSF.
In August of 2015, we welcomed Dimple Abichandani as our new executive director. We are grateful to have a leader with a deep commitment to working for social justice and a great appreciation for GSF's history and family. We are excited for the fresh perspective that Dimple brings to the foundation and our continued shared learning.
GSF's mission is to use all of our resources to create a more just and sustainable world. Our recent focus on "Telling our Story" has led us to increase our communication strategies in order to support GSF's mission and values. We want to share what we are learning more transparently, help build support for under-funded and complex issues, and tell our family story of four-generation leadership. As our initial step, we are delighted to introduce a new logo and website. Please review this site to learn about our grantees and programs, meet our family, experience 60 years of GSF's evolution, and hear more about the thought processes behind our work. We hope you will enjoy the site and share it with your networks.
We continue to be immensely grateful to our colleagues and friends who have supported and encouraged us to be leaders in the work we do together to advance social justice.
From our GSF family to yours, we wish you all the joys of the holiday season and peace for the new year.
Robin Snidow
Board Chair
MESSAGE FROM EXECUTIVE DIRECTOR
Dimple Abichandani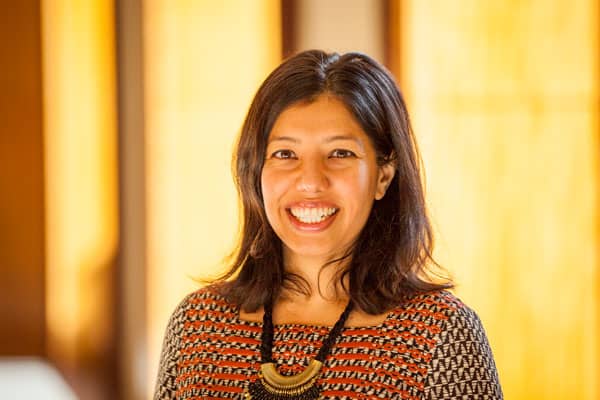 Looking ahead to 2016
I'm grateful to have joined GSF's family, colleagues and friends at a time of profound opportunity. The social justice issues at the core of our work are front and center in public discourse today. In philanthropy, this is a moment for action, reflection and learning...and more action. GSF has a legacy of leading with heart and smarts, and I am happy to be part of a team aligned around values of justice.
GSF is investing in grantees that represent a needed and growing trend: leaders who are from communities most impacted and who are paving the way to a more just future. Our grants this year include the first Lani Shaw Movement Fund grant, awarded to Black Organizing for Leadership & Dignity. We've begun a multi-year investment focused on emerging leaders in Colorado and, for the next three years, we'll collaborate with eight other funders to support a reproductive justice cohort at Rockwood Leadership Institute.
As we move into a new year, I am excited to continue learning, to find new ways to collaborate and increase our impact.
Sending you wishes for joy and peace in the New Year.
Dimple Abichandani
Executive Director