HUMAN RIGHTS & ECONOMIC JUSTICE
Workers in the US and Mexico are the center of GSF's human rights and economic justice program. We share their goals of healthy, equitable economies where working people earn living wages, are safe on the job, hold the right to organize, and have opportunities to move ahead.
In both the U.S. and Mexico, GSF's grantee organizations empower people to affect their own economic well-being, even as they move among workplaces and across our shared border. They're leading our progress toward a policy climate where governments, corporations and borders are no longer barriers to good conditions.
In the U.S., GSF supports organizations led by low-wage workers who advocate for common interests, and who collaborate with labor and community groups to strengthen worker justice movements. Our grantees address unfair employer behavior and workplace policies that increase economic disparity. They're developing leaders in their own communities, building shared agendas, working in coalition, and helping to transform even the lowest-paying jobs into living wage jobs.
We are looking for national organizations that are deeply rooted in grassroots communities and local action. Our grantees are able to connect local stakeholders to national agendas for a broad impact, increasing economic justice. We look for organizations that promote better labor standards, wages and workplace protections; and also fight the erosion of fair standards that do exist. GSF supports organizations that can use international, federal, state, and local leverage points to expand worker rights; for example, we support organizations that conduct minimum wage, wage theft, and employee sick day campaigns that aggregate local successes to achieve a national impact.
In Mexico, we support emerging efforts to encourage workers' voices in society. Our grantees are often the first in their communities to mobilize grassroots power and organize collective action for better conditions. Many of these leaders are women who break cultural barriers by stepping into public roles. They're effective in the face of threats and great personal risk.
GSF grants in Mexico primarily support intermediary organizations that provide smaller grants and training directly to local labor and economic rights groups, and we support national organizations that partner with these local organizing campaigns. We also support organizations that work with Mexican guest workers and temporary visa holders in the U.S. to make sure their labor rights are respected as they migrate in search of better work conditions.
GRANT RANGE: The average grant range is $35,000 annually for ongoing partners, with potential for funding technical support and special projects. For organizations new to this program, grants are typically $20-$30,000. Because this program is designed around long-term collaboration, we are only able to accept a few new grantees each year.
GUIDELINES
Applying organizations must
Be a national organization or intermediary with strong state and local partners
Be led by people who reflect the diversity of the organization's constituency and membership
Engage local leaders from underrepresented and low-income communities in defining and leading the organization's work
Demonstrate a focus on organizing and building power in those communities
This program does not fund
Organizations based outside the United States or Mexico
Local or state level organizations that do not show significant promise of impact at the national level
Research and publications not directly linked to policy outcomes
Direct service delivery
Development or relief projects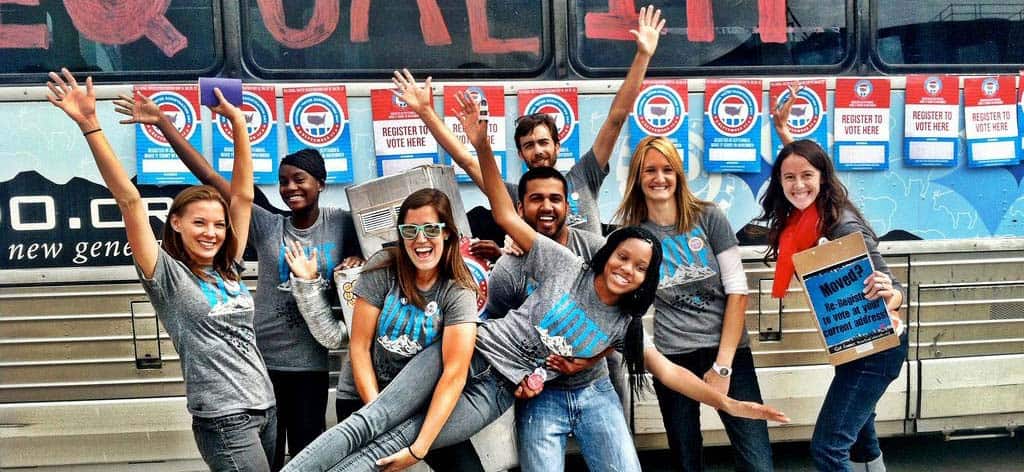 strengthens the state's democracy so all residents can have a powerful voice in policies that affect their lives. This program supports a long-term collaboration among groups who mobilize communities, develop leaders and work toward shared priorities, building a framework for justice in Colorado with the potential for national impact.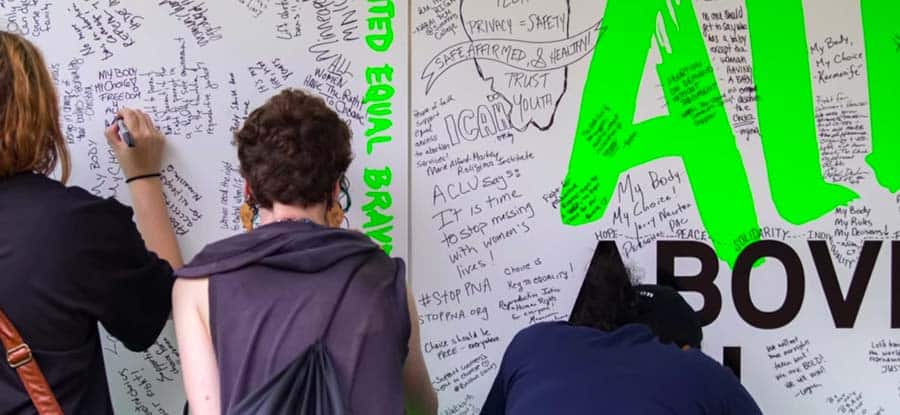 increases the power of women and girls in the U.S. to make healthy decisions about their bodies, sexuality and reproduction. This program supports innovative work ensuring women, girls and families in all communities are treated with respect and dignity; and have agency, access and resources to implement their decisions.