WE BELIEVE
In the inherent dignity of all people.
National Latina Institute for Reproductive Health (NLIRH)
WE BELIEVE
Justice is about people, not issues. There is power at the intersections.
Workers Defense Project
WE BELIEVE
Everyone has the right to thrive.
Forward Together
WE BELIEVE
Everyone belongs.
Advocates for Youth
WE BELIEVE
Those most impacted by injustice will lead the way to a more just world.
United We Dream
We believe a more just world is possible.
We use our resources to bring about a more just future.
Forward Together
LETTER FROM THE FOUNDER
Clifton R. Musser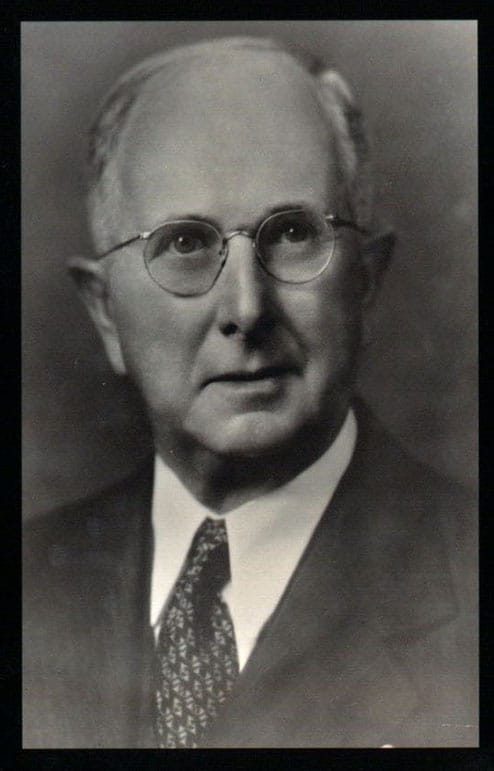 September 6, 1946
To the Officers and Directors
of the General Service Foundation:
In turning over to you this list of securities for the working capital of this Foundation, I find myself torn by conflicting emotions — Hopes that through this medium some good will be done for humanity — Fears that the chaotic condition of the world today will swallow up all your efforts to carry out my hopes.
I realize that this Foundation is one of many, both large and small, and that one of your problems will be to decide whether you should embark on a new experiment or contribute to another institution that is already doing the work in which you are interested. The easy way, of course, is an annual contribution to some existing charities, and I have no doubt that appeals from these will not be lacking, but that is not as constructive or as far reaching for good as I am hoping for, and I question whether it will afford you as much satisfaction and interest as to center, or at least major, on some particular project or field of your own choosing. Perhaps a little of each for a few years is the thing to do at first so that you can get thoroughly acquainted with what other foundations are doing and accomplishing.
When a field of service has been decided upon, then you may wish to secure the services of some one of experience in this field, or develop your own operating executive.
My experience convinces me that few men are smart enough to foresee the developments and changes that will occur in the next fifty years, so I think it best not to place any limitations on the life of the foundation or the work which you undertake. I would caution you, however, not to expect too much in too short a time, and would suggest that you do not hesitate to abandon a project, after a reasonable trial, if you are convinced that you have made a mistake or if changed conditions make it impractical.
The world today needs to stress Character, so keep this in mind whether your projects are educational, religious, social or economic.
And, finally, it is my hope that the present directors and all additions to the Board that may be made in the coming years will enjoy their association with one another and the solution of the problems they are confronted with, for I feel this will increase each one's individual effort, stimulate interest in others for this foundation, and thus accomplish the most good.
Sincerely yours,