LANI SHAW MOVEMENT AWARD
Lani Shaw's values and heart shaped many aspects of GSF's grantmaking. As an ongoing tribute to her life and work, GSF makes an annual award to support campaigns and exceptional leadership that resonate with Lani's intersecting social justice passions.
Lani Shaw worked for over 20 years at the General Service Foundation, serving as Executive Director for more than a decade. With an exuberant passion, commitment, and skill, Lani was a leader in social change philanthropy and an activist willing to dedicate countless hours to a cause. She was a student of social movements and an unyielding supporter of groups led by people of color. Lani was also an unwavering mentor, friend, and valued member of the GSF family. She saw the humanity in every person, and their right to dignity and equity in our world.
As an ongoing tribute to Lani's life and work, GSF makes an annual award to support campaigns and exceptional leadership that resonate with Lani's intersecting social justice passions. The award aims to shine a spotlight on emergent, risk-taking movement work that has yet to get the recognition it deserves.
The Lani Shaw Movement Award is awarded annually. The youngest generation of GSF's board, advised by GSF's staff, chooses awardees each year who they feel best fit the spirit of the award.
AWARDEES
2022: Border Butterflies Project
Border Butterflies Project, housed at Transgender Law Center, is a cross-border coalition of leading LGBTQ and migrant justice organizations that seeks to ensure the self-determination of LGBTQ migrants. It works to transform the experiences of this community from isolation and violence to safety, community, and power. BBP accompanies LGBTQ migrants with holistic support along their migration routes, working to increase safety and avoid detention. Upon arrival to the U.S., BBP supports individuals to find community and grow collective leadership and power. In addition to this, this project is strengthening its movement infrastructure and building a base of support for immigrant justice, racial justice and LGBTQ liberation. This power is used to fight for policies that protect the lives and dignity of LGBTQ and all migrants.
2021: Honor the Earth
Honor the Earth calls on all people to embark on a path of just transition to a restorative, regenerative, kind and just economy. A Native-led organization, Honor the Earth seeks to elevate Indigenous wisdom and live into an economics for the seventh generation. Honor the Earth has been deeply involved in amplifying the voices of Water Protectors at Standing Rock and continues to lead courageous efforts in the David and Goliath fight to stop the Line 3 pipeline. In honor of its visionary work to imagine the green path forward, Honor the Earth received an award of $50,000.
2020: Native Organizers Alliance
The Native Organizers Alliance (NOA) is dedicated to building the organizing capacity of tribes, organizers and community groups for transformational policy change. It also provides a forum for Native leaders, organizers and organizations to work in collaboration with each other and promote their work with non-Native national allies. In honor of their visionary work to imagine and live into a world in which we all take care of each other and mother earth, for now and for future generations, Native Organizers Alliance received an award of $50,000.
2019: Families Belong Together
Families Belong Together fights to end family separation and promote dignity, unity, and compassion for all children and families. It is a coalition effort including almost 250 organizations, led by the National Domestic Workers Alliance. This one-time award of $50,000 honors the visionary leadership of FBT's work to shift the narrative on family separation, and the powerful impact of this coalition's campaigns to halt funding of private prisons and detention centers.
2018: Mijente
Mijente and its members and member organizations represent a powerful force of undocumented and documented immigrant, working class and indigenous people who have organized to win major victories in a state where victories can often seem impossible. From defeating Sheriff Joe Arpaio to making Arizona's SB1070 a national issue, these frontline communities have been feeling the burden and pain of incarceration, detention and family separation for years. - and have been pushing back successfully. This year Mijente channeled their deep experience in organizing to lead rapid response actions in Texas and California to challenge the separation of families at the border. Mijente mobilized a diverse coalition of organizations to engage in direct action to respond to these cruel policies. This award of $25,000 is in honor of their courage and commitment to their vision of a country where immigrants are welcome and thrive.
2017: United We Dream
United We Dream is a youth-led network fighting for justice and dignity for all immigrants. In honor of their visionary work to imagine and live into a world of belonging and interconnection, United We Dream received a one time award of $25,000.
2016: Until We All Are Free
Until We Are All Free is a collaboration between Mobilize the Immigrant Vote, CultureStrike and Black Alliance for Just Immigration to imagine a world without borders or bars. It weaves together culture change work, immigrant rights and criminal justice work with a vision of community and belonging. Each partner organization received an award of $10,000 to honor and support their work toward a positive vision of justice.
2015: Black Organizing for Leadership and Dignity (BOLD)
Black Organizing for Leadership and Dignity has been at the forefront of supporting Black leaders to be transformative organizational and movement leaders. BOLD's training focuses on creating the conditions for leaders to step into their full power and lead with their full selves. This award honors BOLD for their powerful investments in the people that build organizations and movements. BOLD received a $25,000 award in honor of their work.
2015: Anahi Araiza and Alex Alvarado
GSF remembered Lani by granting $10,000 each to Anahi Araiza and Alex Alvarado as unrestricted leadership awards. Araiza and Alvarado had been students in the Roaring Fork Valley where Lani lived. A community safety officer who was placed in their high school also worked for Immigration and Customs Enforcement (ICE), and was using information gathered from students to deport their families. They led the Asociacion de Jovenes Unidos en Accion (AJUA) with their peers—mostly DREAMer youth, the children of undocumented immigrants—in a successful campaign to break the link between ICE and the school system. Lani spent many hours helping AJUA gain access to power and plan their campaign, and she took a vocal public stand on the issue. She admired Araiza and Alvarado as role models for true leadership, real community organizing and standing up for one's rights.
2015: Aspen Community School
We also awarded $5,000 in general operating support to Aspen Community School, a public charter school where Lani helped with her children's classes and volunteered many hours to address school-wide issues including fundraising. Lani knew the deficits Colorado schools face and was passionate about increasing public funding for education. She also recognized the challenge of raising unrestricted funds, and pushed GSF to give all of our grants as general operating support. She taught GSF to think in terms of flexible gifts, and GSF followed her example with this award.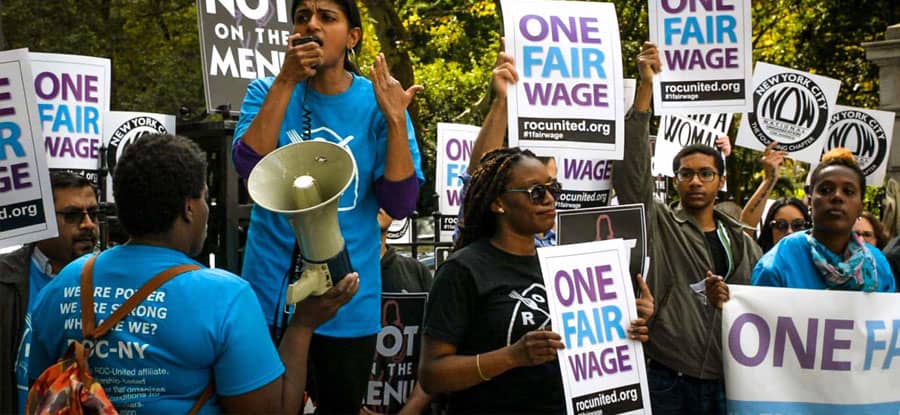 We support organizations that contribute to a holistic movement for racial and gender justice through work that builds the power of communities most impacted by injustice to win change.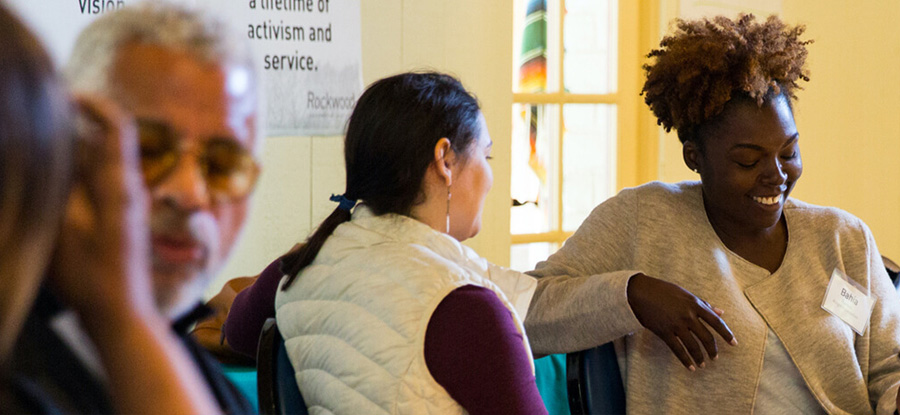 The work of addressing our country's most profound challenges can take a toll on movement leaders and organizations. We are exploring ways to resource well-being and resilience within our movements.