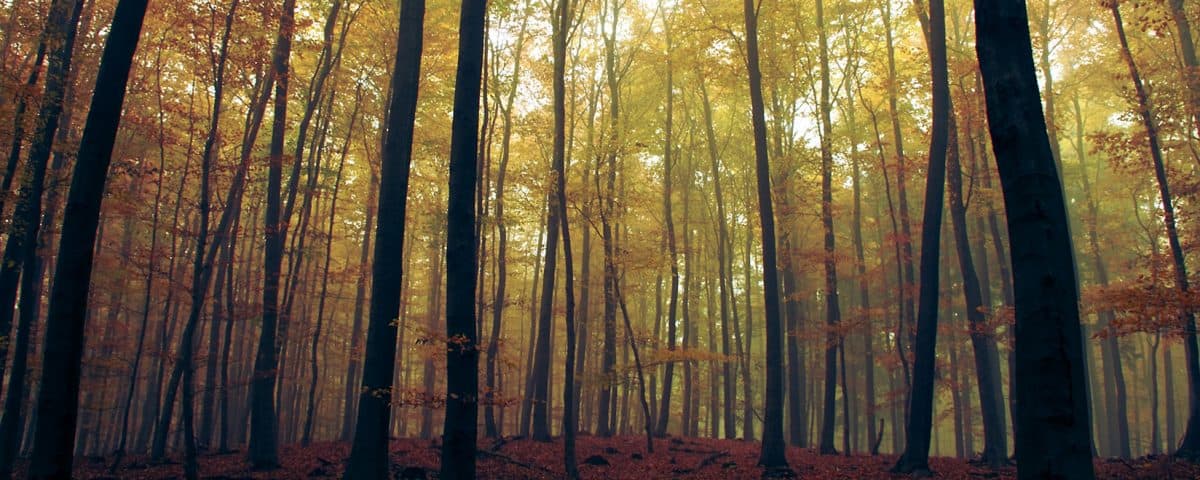 It has been a year since GSF shifted away from issue-specific funding toward a grantmaking program that supports grantees to build power. Our programmatic shift has come at a time of intense crisis and opportunity in the justice field.  As we've moved through this year, our purpose has been to meet the moment, be of service to the field, eliminate barriers to funding, fund our values, fund people-of-color-led work, and to keep learning. As we approach the one-year mark of our program shift, here are some things we are learning:
An intersectional framework allows us to connect the dots between issues that we used to treat as separate but are deeply connected and related.
Intersectional grantmaking has meant that we are funding work on multiple issues without having to choose which issue is most important. That decision shouldn't belong to funders; it belongs with those most impacted. More importantly, as Audre Lorde wisely noted, "There is no such thing as a single-issue struggle because we do not live single-issue lives." Moving out of silos is helping us see beyond individual issues to the larger structures that determine who has opportunity and power. Our new funding structure supports grantees in getting to the more fundamental change that is needed: that of strengthening our democracy.
Follow women of color.
We love how Linda Sarsour says this almost every time she is in front of a microphone.  And it is true. Women of color have been at the forefront of almost every effort in this time of crisis to move our country closer to justice.  Black women voters in Alabama, organizers like Marisa Franco and Ai-jen Poo who mobilized masses to oppose the caging of immigrant children, the protests of Judge Kavanagh's appointment, the #Metoo movement– time and time again we see women of color leading the way. This is not an accident. We see women of color leading because they are coming out of communities that are most impacted by both racial and gender injustice. And we are proud that the vast majority of our grantees are also women of color leading the way to justice.
Our movements are getting much more sophisticated in how they build power.
In the past year, we've seen grantees bring on additional strategies, capacities, and even legal entities. Organizations are building power using organizing, culture change/narrative strategies, as well as electoral and political strategies. On the c3 funding side, these expansions create opportunities to shore up our grantees with capacity building funds to ensure that they have the resources necessary to succeed as they take on important new work.
Culture continues to be critical site of power, and we are learning about how to fund it.
The New York Times noted that, in the 2016 elections, the popularity of particular TV shows was a more accurate predictor of a place's voting choices than was the place's past voting choices.  We see the power of culture right now, and draw inspiration from Favianna Rodriguez's insight that "culture moves faster than politics and economics." Grantees like CultureStrike, Color of Change and the Pop Culture Collaborative are showing us how culture serves as critical place for building power, and also a place where we can live into evolving worldviews.
We live in traumatizing times. We have to invest in healing and center wholeness if we want a more just future.
We are seeing organizations rise to this challenge and shift their work to center healing.  At the Black Alliance for Just Immigration, all staff create wellness plans. The Texas Organizing Project Education Fund brings together people from different communities targeted by discrimination for healing circles.  Here at GSF, we've been listening to what grantees need and are developing a strategy for how to support healing justice.
The how of our funding is as important as the what.
In late 2016, we made a series of process changes: increasing the terms of our grants to two and three years, defaulting to general operating support, eliminating most written reporting requirements, and streamlining our grants process. This year, 79% of our grants were general operating support.  I thought about these changes when I read David Callahan's scathing critique in Inside Philanthropy contrasting funders on the right and the left:

"These funders [on the right] played the long game, over decades, with an eye on capturing the highest ground of American politics: law, fiscal policy, regulation, and the narrative frames of public discussion. They didn't invest in issues or programs, or dole out one-year restricted grants. They invested in ideas, institutions and people. They gave general support to a core group of multi-issue think tanks, legal groups, leadership institutes, and media outfits year after year, decade after decade."

We still have a long way to go, but I am heartened to see more justice-oriented funders embracing trust-based funding practices.

People power is all we have, and we need to protect it.
As a foundation, GSF has long prioritized grassroots strategies over policy and legal strategies.  And still, the confirmation of a right-wing justice to the Supreme Court did signal an important shift in the spaces that are viable avenues for making progressive change.  We must protect people power as our most precious resource in this moment. Our grantees are working in a more hostile and dangerous environment than we've seen before, and as funders we need to do more to ensure their physical safety in the face of threats and attacks.  We also need to be vigilant in protecting the right of people to assemble. Shortly after the protests surrounding the Kavanaugh hearings, the National Park Service issued new rules revising DC protest regulations to curtail the right to assemble in the future. We joined many other funders in offering public comments opposing this rule.  As funders, we need to continue to use our voices to protect our constitutional rights to dissent, to assemble, and to hold our government accountable.
We need to invest in young leaders.
While demographic factors like race, gender, and urban/rural divides get a lot of attention, there are important generational factors that we need to pay attention to. Younger generations will have very different experiences than we have in relationship to economic opportunity, the future of work, the impact of technology, racial demographics, and a host of other factors. Young leaders who understand their particular realities will be best able to craft the solutions they need. This year, we have invested in the Funders Collaborative for Youth Organizing and will continue to look for opportunities to invest in youth leadership.
We need to have narrow priorities.
For a small funder interested in a large framework, it is important for us to have narrow priorities. We are learning as we go how to bring greater clarity to the question of who we fund, given that there will always be more organizations worthy of funding than we can support.
Forests vs. Trees
It is very human to be lost in the trees right now, and we are seeing lots of this in philanthropy. Funders are going all in on the trees: single issues like immigration rights, voting rights, reproductive rights, supreme court nominations, etc. The forest is a battle playing out in our political culture and pop culture about who belongs, who we are as a nation, who gets to feel safe, who gets to have power and voice in the decisions that determine their lives. Our challenge is to make sure we are funding the forest.
We are finding hope and inspiration in what is possible when you're working toward a big vision for justice that centers impacted communities. We are more committed than ever to continue to learn about how our funding can help communities build power. If you're working in this way too, do you have ideas and lessons to share with us? We would love to hear from you.
Photo by Julian Schungel