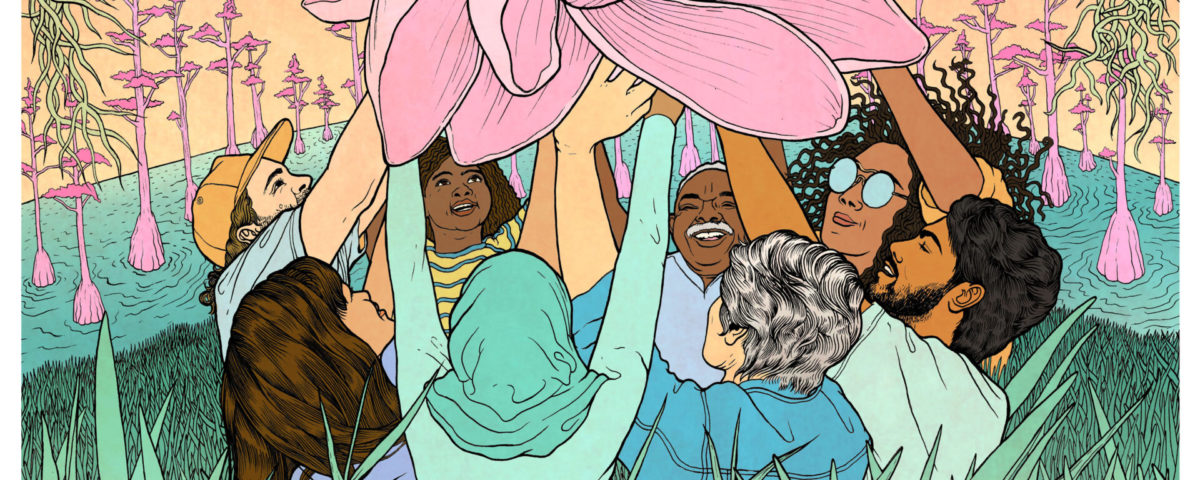 Removing Barriers, Building Trust
October 28, 2020

By Elaine Mui
Published in PEAK Grantmaking Journal, Fall 2020 Issue, Reimagining Grantmaking
At General Service Foundation, values guide our work and our practices. In 2016, we identified "justice" as our north star, and affirmed a set of values based in justice that we have been working to operationalize. Justice frames the ways in which we do our work and build the trust-based relationships that form the heart of our work.
As a grantmaker, we know that we earn trust when we convey that a partner is heard, honor their time, and center their expertise regarding the solutions that their communities need. Trust means valuing grantees' energy and honoring our shared goals in advancing equality and justice. Importantly, trust also shifts the power dynamics between funders and grantees, and moves us towards a partnership centered on love and respect.
Trust shows up across our foundation, in each of our roles. Grants managers have a vital role in creating and managing systems that can either build trust or build barriers to trust. Here are a few of the ways that we have worked to center trust in our grants process:
We streamlined our application to center grantees' experience and honor their time. We start with a statement assuring grantees that we will only ask for information we actually use. We also invite feedback multiple times during the grant process.
We have set a policy of defaulting to multi-year general operating support as a way to demonstrate our trust in grantees. In addition, we removed the grant terms from general operating support agreements so grantees can use those funds as needed – for instance, putting funds towards reserves so they can plan for unforeseen shortfalls, or towards programs that need immediate resourcing.
In 2018, we replaced written reports with phone calls, better honoring the time of organizational leaders and creating deeper connections – the kind you can't get from writing or reading a report. This creates space for grantees to speak openly with us about challenges, and for us to learn how we can better support their needs.
We don't require interim calls, but instead create opportunities to connect anytime. Our intention is to invite connections without the constraints.
Since 2018, we have provided additional support for staff health and wellbeing. These stipends are given without requiring an application. Open and honest conversations help us understand if an organization's staff or leadership is in need of support.
We encourage our philanthropic colleagues to lean into your values, and support your partners with love and trust.
Link to article on PEAK Grantmaking website:
https://www.peakgrantmaking.org/journal/reimagining-grantmaking/
Artwork by Celeste Byers for amplifier.org.