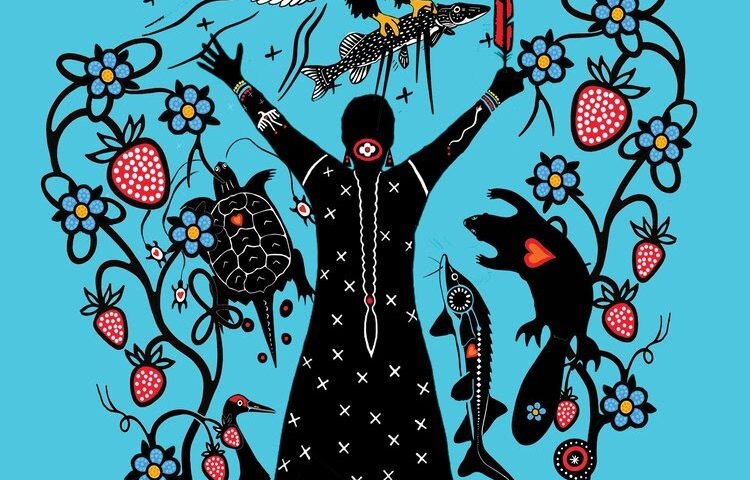 2021 Lani Shaw Movement Awardee: Honor the Earth
The fourth and fifth generation of the GSF family board members make an annual award to an organization or campaign that has demonstrated exceptional leadership and powerful impact over the past year. The Movement Fund Award is an ongoing tribute to the life and work of former GSF Executive Director Lani Shaw, who brought an exuberant passion, joy and commitment to her activism and leadership in social change philanthropy.  
In 2021, the Movement Fund Award goes to Honor the Earth, a Native-led organization that calls on all people to embark on a path of just transition to a restorative, regenerative, kind and just economy. Honor the Earth's work to elevate Indigenous wisdom and live into an economics for the seventh generation offers a compelling vision of what justice looks like.
Honor the Earth seeks to transition to an economy that is ecologically sustainable, equitable and just for all. Honor the Earth has been deeply involved in supporting and amplifying the voices of Water Protectors at Standing Rock and continues to lead courageous efforts in the David and Goliath fight against the Canadian company Enbridge to stop the Line 3 pipeline.  
The Lani Shaw award aims to shine a spotlight on movement work that has yet to get the recognition it deserves. Native-led work is transformative and yet remains invisible to much of philanthropy. In making this award, GSF hopes to bring attention to the important work that Honor the Earth and other Native-led organizations are carrying out at this time.
This award of $50,000 honors the visionary work of Honor the Earth to imagine the green path forward. We encourage other funders to join us in support of this powerful work.