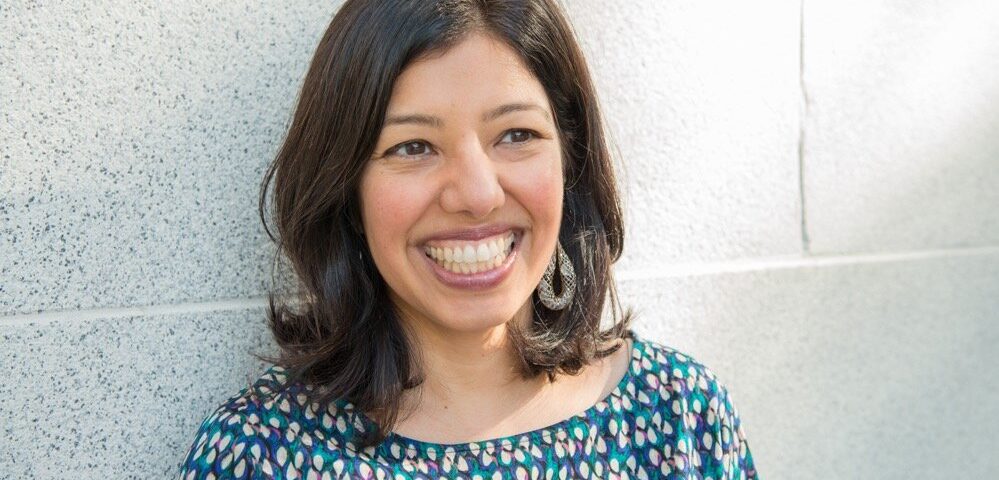 Transition Message from Dimple Abichandani
Dear GSF Community,
I am writing to share with you that after seven years as Executive Director of the General Service Foundation, I will be leaving the foundation at the end of September. I am so grateful for the opportunity that this role has given me to partner with and support brilliant, inspiring grassroots leaders, and meaning-makers who are at the forefront of building a more just future.
When I came to GSF in August 2015, my purpose was to forge a philanthropy that effectively resources the transformational work of social movements. As I leave this role, I am proud of how GSF has met the moment during these extraordinary times. In the early months of the Trump administration, we moved away from siloed, issue-based funding to an intersectional Building Voice and Power portfolio resourcing organizations that are building power and centering racial, gender and economic justice. We centered care for our grantees through healing and wellness stipends so that those leading the work of freedom and liberation can also thrive, heal and know sustainability. Our grants budget tripled in these years, as we innovated a mission/values oriented way for deciding how much we will spend. We reimagined our grants process to reduce burdens and remove unnecessary paperwork, and to center relationships in our learning process. We made multi-year flexible support the default. Today a full half of our grant commitments are three year commitments and over 90% of our grants are for general operating support. When the pandemic hit, GSF's board met the moment by committing to a 10% payout for multiple years, inspired by the urgent need to transform the deep inequities in our country that literally are the difference between life and death. Recognizing that grantmaking is not enough, we leaned into our power as asset owners, and committed to aligning 100% of our endowment with our mission, while pushing the investment sector to invest capital with a justice lens. In recent months, we've increased our grant recommendations by 10% to account for the impact of inflation and to ensure that grantees remain fully supported in their important efforts.
All of this work has been collective work, and I am so grateful to have worked with outstanding staff and board as we've leaned into a stance of solidarity. Our shifts and evolutions have been grounded in deep listening to our grantees. As so many of you have modeled what it looks like to leave nothing on the table in your efforts for justice, it has inspired us to be "all in" too. This work has also come out of being in deep community with funder colleagues who are also reimagining philanthropic norms- together we've sought to leave behind status quo philanthropy, in favor of a set of practices that not only reallocate resources, but power. It is joyful to move with a shared purpose, and when I look back on this chapter, I know it will have left an imprint on me of relationships, community, joy and love. I am leaving this role, forever enriched, inspired and transformed by you, and grateful for you and all the ways that you are building the world we need.
What is next for me? I am looking forward to taking a sabbatical for the remainder of this year, that will include rest, renewal, and time with my family/community. I am looking forward to reflecting on the lessons of these last seven years, and diving into a few creative projects. I've spent my entire adult life working towards a more just future, and as we find ourselves in uniquely consequential times, I am excited to explore where I can be of most service to our collective efforts to build and secure a multiracial democracy.
I am confident that GSF's best work lies ahead. Desiree Flores, GSF's incredible Deputy Director will be your contact for all program related inquiries. And Robin Snidow, GSF's Board Chair will keep GSF's community updated on next steps and can be a resource on board and organizational questions.
I am leaving GSF with a heart full of gratitude for the relationships we've built and the work we've done together. My last day in the office will be 9/23/22.
With love and gratitude,
Dimple