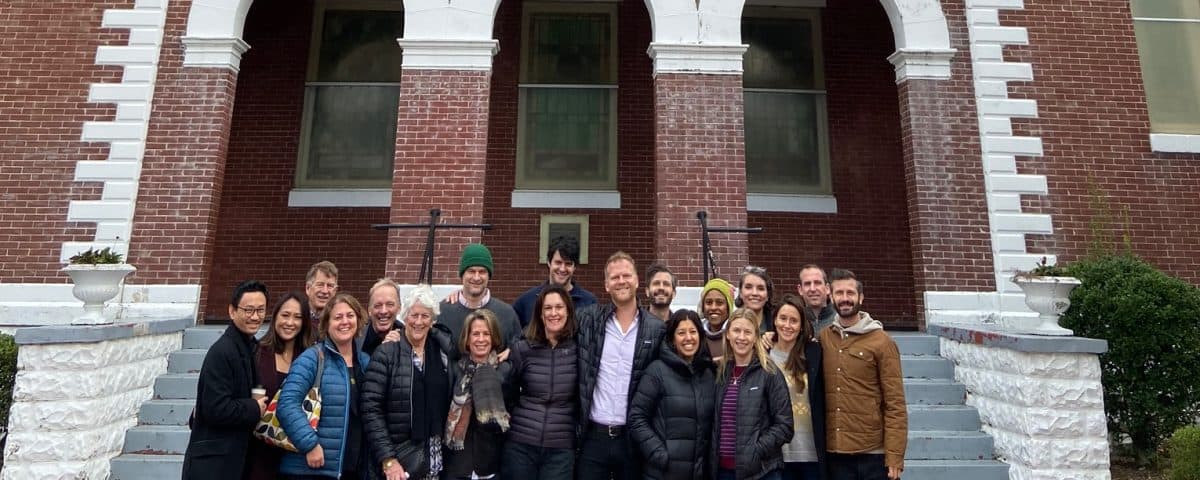 December 12, 2019
Dear Friends,
As 2019 draws to a close, and as we prepare for what we know will be a year like no other, we are reflecting on a recent journey to Selma and Montgomery, Alabama.
This November, GSF's staff and board visited the National Memorial for Peace and Justice and the Legacy Museum to deepen our understanding about this country's legacy of racial injustice and the moment we are in today. As we explored Selma and Montgomery, we took in histories of systematic oppression alongside stories of courageous resistance and deep resilience. We walked in the footsteps of freedom fighters and learned first-hand from activists like Annie Pearl Avery, who was a 15-year-old girl when she attempted to cross the Edmund Pettus Bridge on Bloody Sunday. Her life-long commitment to fighting for justice will inspire our work for years to come.
This journey affirmed many of our recent institutional shifts: the need to support communities that are building power at the intersection of racial, gender, and economic justice; our investment in narrative change as a vital strategy; and our priority of investing in Black-led organizing (still a vastly under-resourced and critical area of work).
The journey also gave us a deeper understanding of what is at stake in today's struggles for justice. The work that is unfinished.  We were reminded of MLK's insight that "Injustice anywhere is a threat to justice everywhere. We are caught in an inescapable network of mutuality, tied in a single garment of destiny. Whatever affects one directly, affects all indirectly."
We are going into a year of incredibly high stakes for our country, for our democracy and for our planet. We are returning from our journey with a deeper understanding that we occupy a specific moment in history. It is our intention that our actions today be worthy of the sacrifices of those who came before, and of the hopes of those who will come after. May our efforts take us one step closer to justice.
From our GSF Family to yours, we wish you a warm end to the year and peaceful 2020.
With love and partnership,
Robin Snidow, Board Chair
Dimple Abichandani, Executive Director
GSF Updates
Commonfund Institute Spotlights GSF's Spending Policy Approach
The 2019 Lani Shaw Movement Fund Award goes to … Families Belong Together