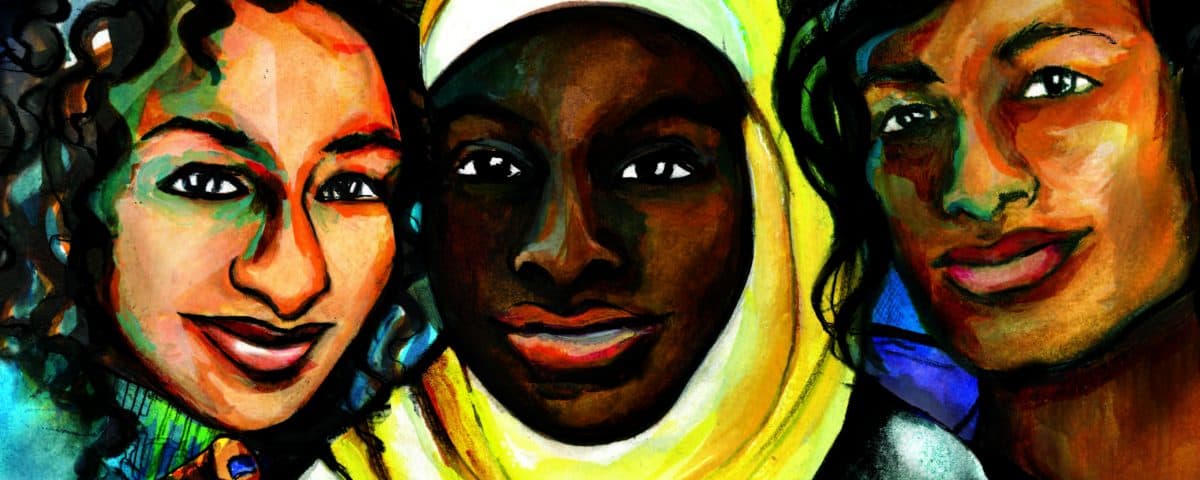 Funding Resilience, Safety and Joy
March 12, 2020
We live in traumatic times. In over twenty years of working to bring about a more just world, I have never seen the level of exhaustion and burnout among leaders in the United States that we are collectively witnessing. Social justice leaders and organizations have been under relentless attack since 2016, and the stress that leaders carry seems to grow every day. Our grantees have been on the frontlines of some of the most pressing challenges –  including work to end the inhumane policy of family separation, to support Muslim communities in the wake of the Muslim ban, and to support Black-led groups in the face of signficant threats. This work has been devastating at times, and the resulting trauma from this work lives in the organizations and leaders that we invest in. We hear movement leaders talking about their burnout and exhaustion, but few have the additional staff capacity or the dedicated resources to devote to support staff resilience and sustainability during these challenging times.
Since 2018, we have responded to rising levels of stress and trauma by offering our core grantees the opportunity to apply for supplemental grants to support staff well-being and resilience. We provided small grants of up to $10,000 per organization, and we made these grants in addition to ongoing general operating support. We created a simple form that asks only three questions to make it easy to apply for a grant. We prioritized support for organizations working on the frontlines with communities that have been targeted in this time. In cases where we saw that leaders were working in extremely difficult circumstances, we also gave an unsolicited grant. 
This process has helped us develop a deeper understanding of how much our grantees are grappling with, and what they need in these times. 
 Some things we are learning:
Project support is key.

We are a foundation that defaults to general support. So why should we give project support for these grants? With so much at stake in these times, leaders have shared that it feels hard to devote general support resources to the well-being of their own team. We have learned that a project support grant gives the organization explicit permission to devote time and resources towards staff resilience and sustainability.

An open process allowed us to respond to shifting conditions.

We designed our process to respond to a concerning level of stress. Our open process gave grantees the space to tell us what they needed in real time, even as conditions shifted. We were not directive or prescriptive, but rather gave space for solutions to emerge.

Unsolicited grants catalyzed important conversations about staff well-being.

In some cases it was so clear that our grantees were working in such difficult conditions that we simply sent a check, with a letter from our Executive Director inviting them to use the additional resources to support the well-being of their staff. This invitation prompted some grantees to identify a need that they may not have been aware of. In one case, a grantee described how asking their team about how to spend the grant helped them realize how much grief and trauma their staff were experiencing. The organization identified that their team needed joy, and then used the stipend to create joyful experiences for the team, and to create a pooled fund that staff could use for mental health resources. Another grantee realized through this process that their staff had serious concerns about their security; they used the grant to shore up staff physical and digital safety.

Pay attention to people.

In the past few years, we have noted an unprecedented exodus of executive directors and numerous staff transitions among organizations we support. While we generally understand transition to be a normal and healthy part of an organizational life cycle, the high rate of turnover is notable. Working under high stress takes a toll on people and on organizations. However, we are starting to notice that leaders who actively work to address stress and trauma in their organizations have less staff turnover. Tending to the people in organizations is crucial if we are to sustain this work over the long haul.

Organizations aren't just changing the world; they are evolving, too.

Some grantees asked for capacity building support to put social justice values into practice internally. We received several requests for training focused on racial and gender justice, as well as support to deepen staff and member analysis and understanding of queer and trans issues. Leaders want to create the conditions for their staff and members to have a sense of support and belonging. They see the deep work on social justice values as an important step in ensuring that these values are fully mirrored internally. 
The need to address stress and burnout will not likely go away any time soon. We would love to hear from our movement and funder colleagues about what you are learning as you try to support resilience, safety and joy in these times.